New Faurecia headquarters nearing completion
Corporate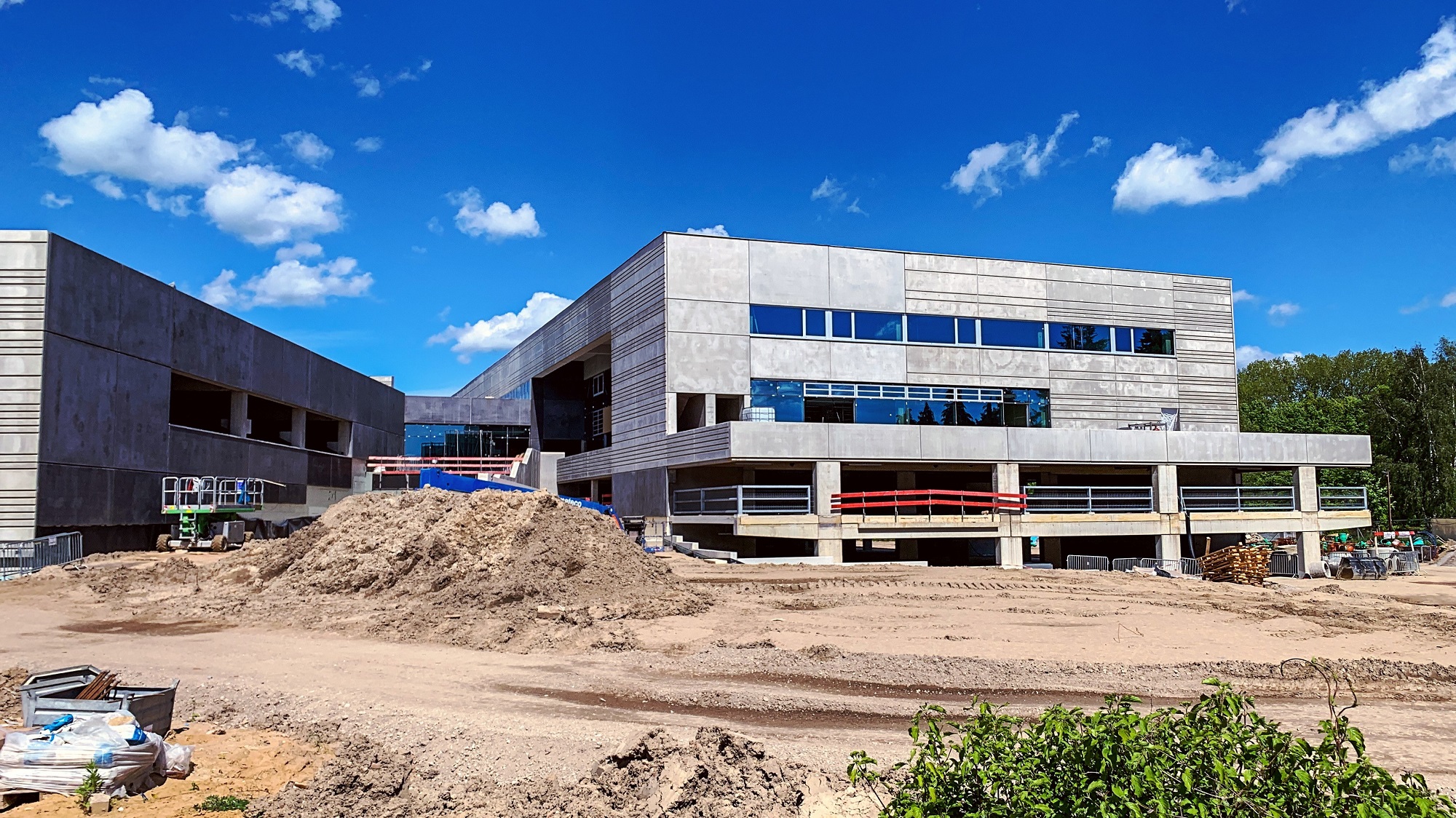 The new Faurecia Development and Innovation Center with German headquarters in the "Science Area 30X" in Marienwerder is nearing completion. The anticipation is rising.
Where once there was only a green field, an imposing building complex with a modern glass-and-concrete facade now rises: Construction work on the Faurecia Development and Innovation Center and the new German headquarters in Hanover-Marienwerder is making great progress. The shell of the two parts of the building has been completed, and now electrical installation and interior finishing work are in full swing. In two months, the first teams will move into their new workplaces.
By the end of the year, all of the approximately 850 Faurecians are expected to have started work at the new site: Faurecia's Seating (seats) and Interiors (interior equipment) divisions will be represented on site, including teams from Innovation, Development, Quality Assurance, Prototyping and Validation. At the same time, the new Faurecia German headquarters with its central functions will be located in Marienwerder.
Anticipation among the workforce
There is great anticipation among the workforce for the new working environment: their needs, wishes and ideas were incorporated into the design of the new site; in addition, there were repeated planning and feedback sessions to share the current plans and decisions. "It was a very special experience to work so closely with the different teams and departments to plan the best environment for them in the long term," says Gregor Knauer, managing director of Faurecia Interiors.
"The result is a building that will hopefully bring joy and lightness to the daily work routine."
In the meantime, much of what has been discussed in recent months is becoming concrete: For example, the offices have been designed using a modern campus-style office concept. Thanks to the different design of the workstations, employees will find the right environment for concentrated solo work, interactive teamwork or sensitive meetings. Two seating staircases right next to the large glass façade are suitable for relaxed exchanges, as are the large terrace of the company restaurant and the Working Café. Charging stations for e-cars, bicycle parking and showers have also been implemented.
Close exchange with customers, partners and local institutions
But not only the employees should feel comfortable at the new location: The exchange with customers, partners and institutions from the region also played an important role in the planning: "Innovation works best through cooperation at eye level," says Christian Beer, Managing Director of Faurecia Seats. "That's why we regularly plan events and exhibitions for and with our customers and partners in our 'Forum' event space. We look forward to intensifying personal exchanges soon thanks to the convenient location and connections."
The Innovation Center will be completed in the fourth quarter of 2021. Gregor Baum, Managing Director of the owner and builder BAUM Unternehmensgruppe, is satisfied: "The cooperation with Faurecia is always pleasant and goal-oriented, so that the on-time handover will be achieved within the planned budget."